1000€ PREMIER LEAGUE BATTLE
BILLIONS OF PEOPLE WATCH THE PREMIER LEAGUE EVERY SEASON. CAN YOU PROVE THAT YOU HAVE THE BEST KNOWLEDGE WITH YOUR BETS?
BATTLE IT OUT IN OUR PREMIER LEAGUE BETTING TOURNAMENTS WITH A 1000€ CASH PRIZE POOL UP FOR GRABS EACH TOURNAMENT.
THE ROUND WINNER TAKES HOME 300€ CASH. TOP 20 PLACES PAID. BET PRE-MATCH & LIVE, ON SINGLES OR COMBOS.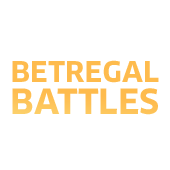 OPEN
the BetRegal Battles Widget
OPT
into the Premier League tournament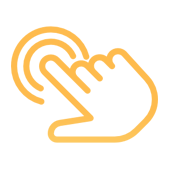 PLACE
min 5 bets of according to tournament requirements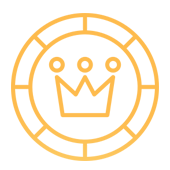 WIN
a prize if you finish in a winning place
What are the prizes:
1st Place – 300€ Cash
2nd Place – 200€ Cash
3rd Place – 100€ Cash
4th & 5th Place – 50€ Cash
6th to 10th Place – 30€ Cash
11th to 20th Place – 15€ Cash
How are my leaderboard units calculated?
Leaderboard units are awarded based on the outcome & odds of your bets, & if they meet the minimum criteria of the tournament. Of your stake, only 1€ goes towards the calculation of the units. If you bet 5€ on odds of 2/1 (3.00) and win, you get +2.00 units towards the leaderboard. If your bet loses, you get -1.00 points towards the leaderboard.
Once you have joined, you can see what other punters are betting on, but you must place real money bets to progress on the leaderboard.
Promotion Terms
Terms & Conditions:
Bonus Policy and Terms of Service apply.
Eligibility is dependent on an entrant upholding the general BetRegal Terms of Service.
1.1 TOURNAMENT SPECIFIC CONDITIONS
Opt-in required through the BetRegal Battles lobby on the tournament, for each tournament.
Tournaments run each match week starting from 13 August 2021 & ending 22 May 2022. This promotion consists of 38 individual tournaments.
Tournament Criteria:
Sport: Football.
League: English Premier League.
Market Type: Pre-match & Live.
Bet Types: Singles & Combos.
Minimum Odds per bet: 1/2 (1.50).
Minimum Stake per bet: 5€ per bet.
Minimum number of bets: 5 per tournament.
Tournament Timeout: -25 units.
This offer is for depositing customers only and is available once per household/IP address.
Bets placed before the tournament start time do not contribute towards the leaderboard.
Bet restrictions may apply.
1.2 PREMIER LEAGUE TOURNAMENT PRIZES
Prizes are awarded based on valid leaderboard positions. Prizes are awarded after each tournament.
1st Place – 300€ Cash
2nd Place – 200€ Cash
3rd Place – 100€ Cash
4th & 5th Place – 50€ Cash
6th to 10th Place – 30€ Cash
11th to 20th Place – 15€ Cash
All prizes will be paid out within 48 hours upon tournament completion and will be paid out in the local currency registered on the winning players account.
2.1 GENERAL TOURNAMENT TERMS
1 – Tournaments are free to join.
2 – Players must exceed the specified tournament minimum bet amount limit as specified above in order to be eligible to win a reward.
3 – Real money stakes placed in Sport vertical is required in order to generate unit values to calculate leaderboard positions and medal holders in accordance with the tournament requirements listed above.
4 – Players that have not met the tournament minimum bet amount will not be allocated a valid leaderboard position/value or any medal from that tournament.
5 – Unless otherwise specified, all prizes based on parameters such as leaderboard values or medals, will be calculated based on values generated upon tournament completion, no recalculation of values will be done after this point.
2.2 GENERAL TOURNAMENT BET PLACEMENT TERMS
6 – Only bets settled between tournament start and finish time as specified above will be valid for calculation of tournament leaderboard and medal values.
7 – If a bet is placed during the tournament, but settled after the tournament finish date as specified above, that bet will not count towards tournament value calculations.
8 – Players that reach the Tournament Time Out limit will not be able to place further bets in that tournament.
9 – If you have open bets when you reach Tournament Time Out limit these bets will count towards unit calculation if they are settled during the tournament time.
10 – Bets that are cancelled/voided/money back will not count towards minimum bet amount per tournament.
11 – Only the first selection made on a betting market will count towards the leaderboard/tournament values. Repeated bet on the same market/selection will not count towards leaderboard/tournament value calculation.
12 – Unless otherwise is specified, only the first selection of bets in each market, both live and pre-match bets, counts towards the leaderboard/medal calculations. All other bets that are subsequently placed in the same market not count towards the leaderboard/medal calculations. You can see all bets contribution towards leaderboard/medals inside the tournament dashboard.
13 – Bets place with Free Bet Token will not contribute towards leaderboard calculations.
14 – Prizes are allocated distributed based on, leaderboard position and medals held at time of tournament completion.
2.3 TERMS AND CONDITIONS FOR USE OF REWARDS
All prizes will be paid out within 48 hours upon tournament completion and will be paid out in the local currency registered on the winning players account
Cash Prizes
No wagering will be required on bonuses.
3.General Disclaimer
Employees of the Promoter, any advertising agency or web company connected with the promoter or any such person's agents or members of their families or households, are not eligible to win a prize in this Sports Promotion. The Promoter reserves the right to verify the eligibility of all participants.
BetRegal may cancel, amend or modify any promotion, competition, bonus or special offer by publishing the amended or modified terms or notice of cancellation on the relevant internet page of the promotion, competition or special offer. Such amendment, modification or cancellation shall take effect following the expiry of a period of 14 days of such publication, or with immediate effect, where required for security reasons, to comply with applicable law or regulation, due to abuse or otherwise where the promotion, competition or special offer is not capable of being conducted as specified as a result of exceptional circumstances.
Please note that BetRegal will not exercise this right to amend, modify or cancel any promotion, competition of special offer under this term for players who have already opted into the relevant promotion, competition or special offer, made a deposit in expectation of receipt of a bonus or otherwise commenced play in relation to the relevant promotion, competition or special offer where to do so would affect the ability of these players to:
receive or accrue the relevant bonus;
fulfill the remaining qualifying criteria for the relevant promotion, competition or special offer;
use, access or retain any bonuses already received or accrued,
except where the relevant Customer(s) has engaged in fraudulent or unlawful behaviour or where the amendment, modification or cancellation of the promotion is required to enable Us to comply with our legal and/or regulatory obligations. Notwithstanding anything else in this Bonus Policy or any additional terms or rules which govern the provision of any gambling promotion to players, players shall not be prevented from withdrawing:
their deposit balance,
winnings from wagers made with funds in that deposit balance; and
winnings from any bonus which are not subject to wagering requirements or restrictions (or for which wagering requirements or restrictions have been satisfied),
except where BetRegal is required to prevent such withdrawal of funds in order to comply with legal and regulatory obligations (including anti-money laundering requirements).
Gambling can be addictive, please play responsibly